PRIORITIES

A HUNDRED YEARS FROM NOW IT WILL NOT MATTER WHAT OUR BANK ACCOUNT WAS, THE SORT OF HOUSE WE LIVED IN, OR THE KIND OF CAR WE DROVE... BUT THE WORLD MAY BE DIFFERENT BECAUSE WE WERE IMPORTANT IN THE LIVES OF ANIMALS.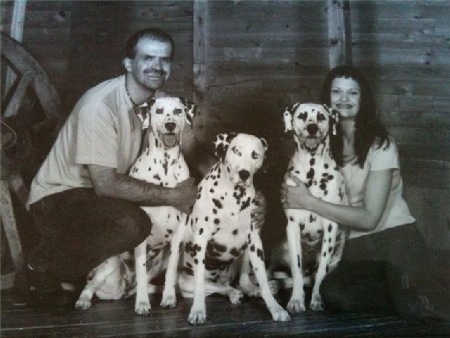 MISSION STATEMENT:

Pets are our priority! We have a true love for all animals and will pamper your pets with tender loving care. You can count on us to treat your pets as if they are our own. We provide each pet parent with a personal plan to suit their pets' individual needs. You can rest assured, that when your pet family members are in our care, they will receive the love, compassion, and care that you give them, while being in the comfort of their own home.

We believe that all pets need and deserve the best care possible!

Sincerely,

Lori & John


We offer a wide range of pet services from at-home pet care to providing your pet with their daily dose of exercise with dog walking. For additional peace of mind, we provide simple home care services while you are absent, such as; alternating lights and curtains, watering indoor plants, and bringing in the mail.

Your pets' well-being and happiness, when you are away, is our main concern so that you can relax, knowing that you are leaving your pet and home in experienced and caring hands, either during the work day or at times when you are away from home.

The Next Best Thing is licensed with the City of Edmonton, Bonded and Insured, certified with Pet First Aid and CPR from the Edmonton Humane Society, a proud member of the Professional United Pet Sitters and sponsor of World Society for the Protection of Animals (WSPA) and the Edmonton Humane Society.



ADVANTAGES of using a professional pet sitter

Pet companions have needs, feelings, thoughts and personality traits that need to be considered when pet parents need to be away from home.

Most pets find a strange environment, such as; kennels and catteries to be an upsetting experience, therefore using a pet sitter in your own home, allows you to leave your pet in their own secure, familiar space.

Your pet is able to follow their normal eating, medicine and exercise routines. This familiarity contributes to the happiness and health of your pet.

Travel trauma for both you and your pet is eliminated.

Exposure to illness is greatly reduced to your pet.

In a kennel, your pet may see multiple employees, and may not see the same employee more than once, hiring a pet sitter allows your pets to become familiar and comfortable with one caregiver.

Your pet will receive loving, individual attention.

Using a pet sitter eliminates your need to worry about the welfare of your pets.

If you dote on your pets, hiring a professional pet sitter is an alternative that gives you the next best thing when you can't be there.